GSE Solution – RTT™ Longreach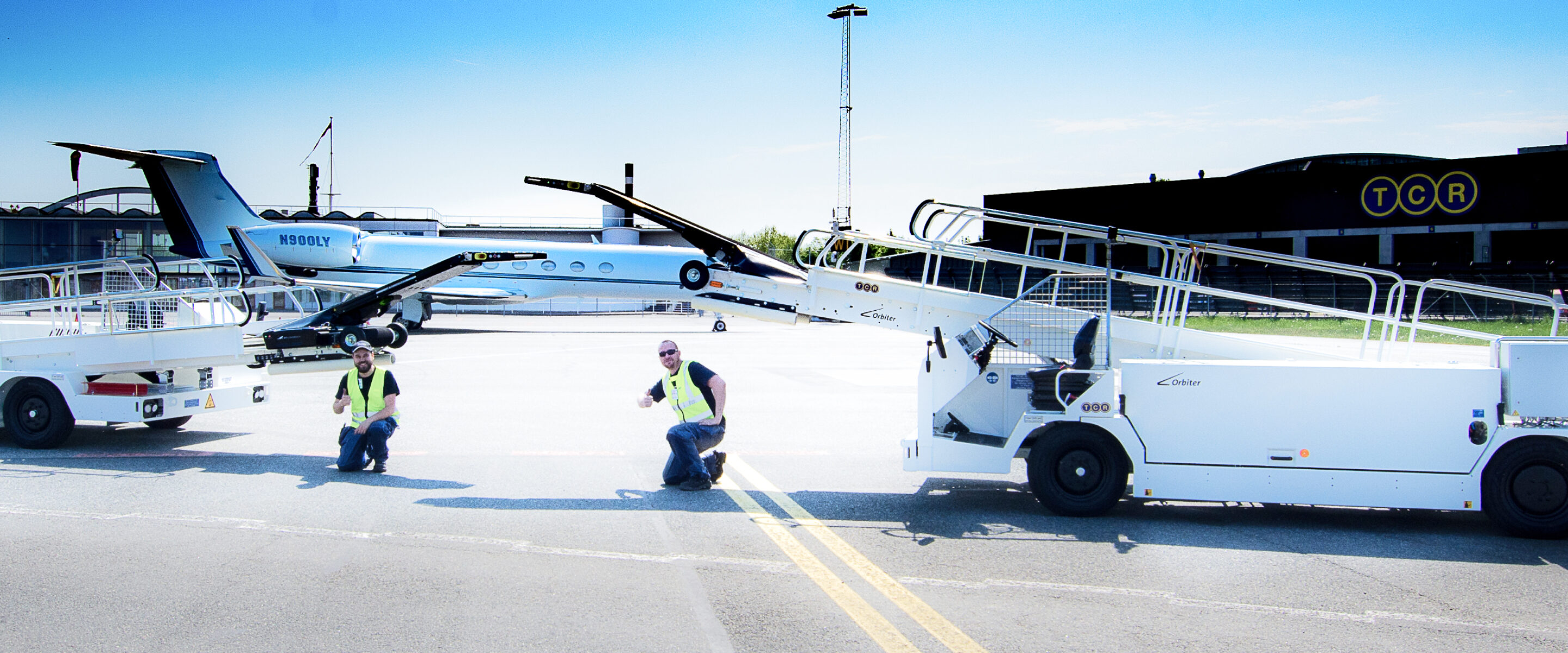 The most affordable workplace safety insurance you can get!
Having trouble recruiting loading staff?
Keen to have assistance to make up for lost time or cope with highly demanding flight schedule changes?
Keen to reduce staff strains, injuries and/or damage incidents?
Improve workplace conditions?
Short time before ROI, approx. 12 month!
With our highly reliable, inexpensive and easy to maintain designs, we can offer a solution to these issues!
INTRODUCTION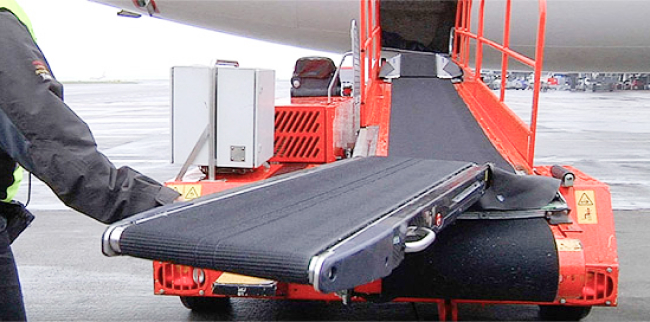 The RTT Longreach is a highly robust, self-contained, bolt on extension, for both ends of virtually any belt loader.
The RTT increases the efficiency, speed and safety of loading and unloading aircraft of bags and small cargo on the ramp. It is easily maneuvered with one hand, with simple push button controls located at the handle. Also included are features power assisted adjustments for height and horizontal positioning.
Available with or without balltray to match equipment capabilities to load/unloading requirements.
BENEFITS
Increased revenue
Lower maintenance cost
Improved loader ergonomics
Reduce ground handling time
Improved flight operations
Manpower savings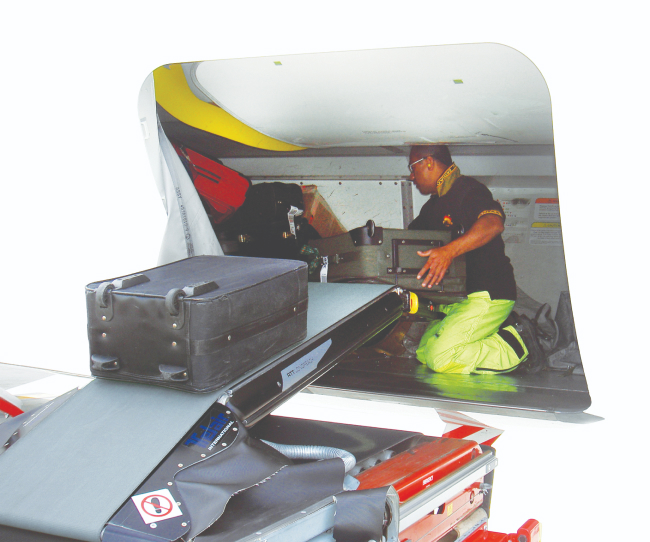 The RTT Longreach has a short learning curve due to its design, after a couple of hours of use even novices can use the unit.
The RTT Longreach reduces the physical strain by 70% when loading/unloading bags and small cargo therefore allowing anybody handle the work.
The RTT Longreach can be used on widebody aircraft, removing the need of over reaching or leaning out for the cargo.
Perfect for "no touch" B787, A350 carbon body.
Gives you the possibility to maintain a set turnaround time through out the work shift.
HOW IT WORKS
RTT the Movie shows the safe and efficient way of loading and unloading on narrow-body aircraft with RTT Longreach.
Quick, simple and easy to use.
No Lifting or twisting of the lumbar spine.
Eliminating the need of throwing the baggage.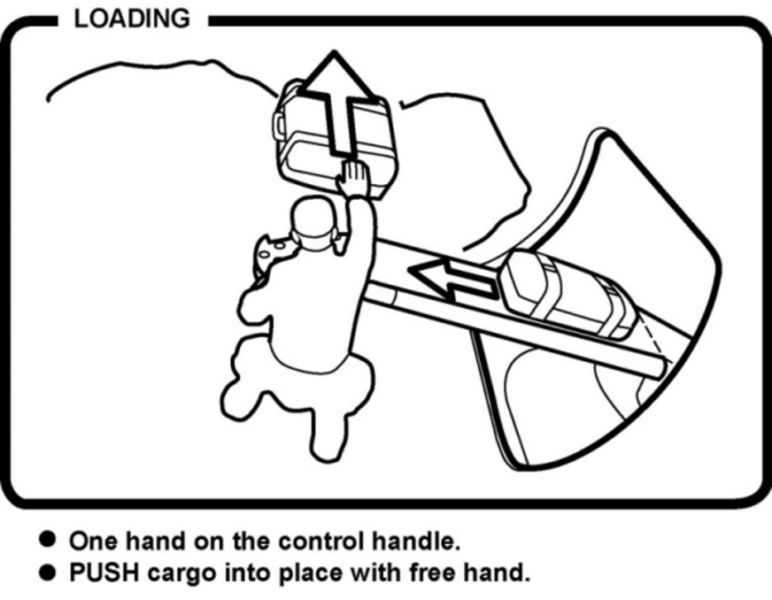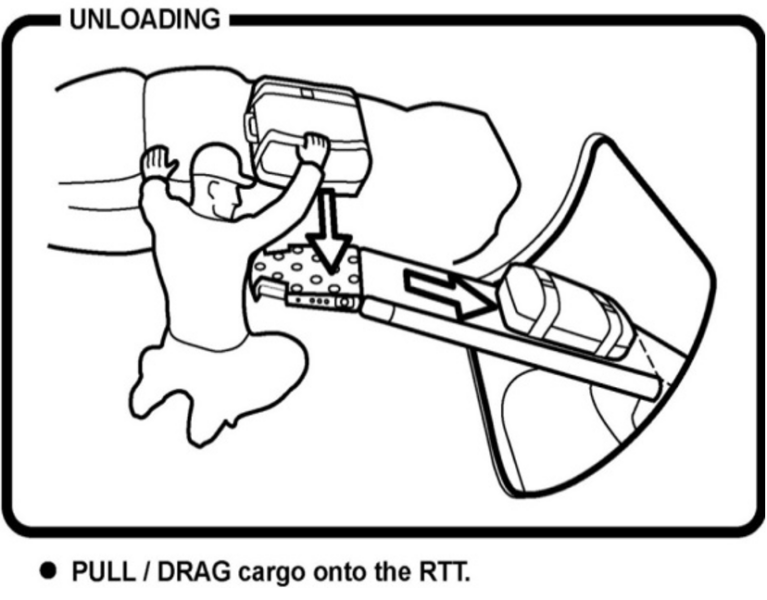 ON REGIONAL AIRCRAFT
The onboard loader handles the bags at waist height, stack or unstacking with a simple, safe and sliding motion.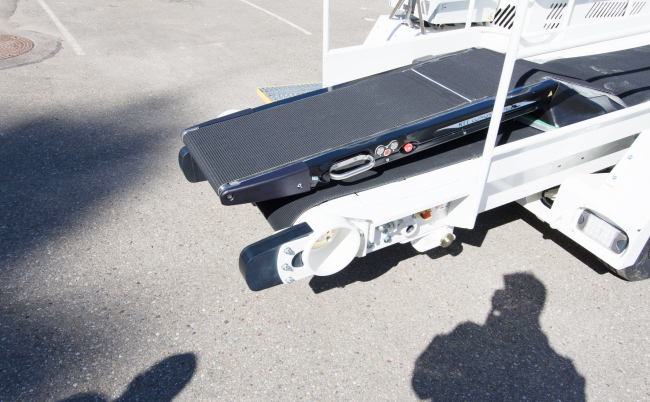 OUR CLIENTS